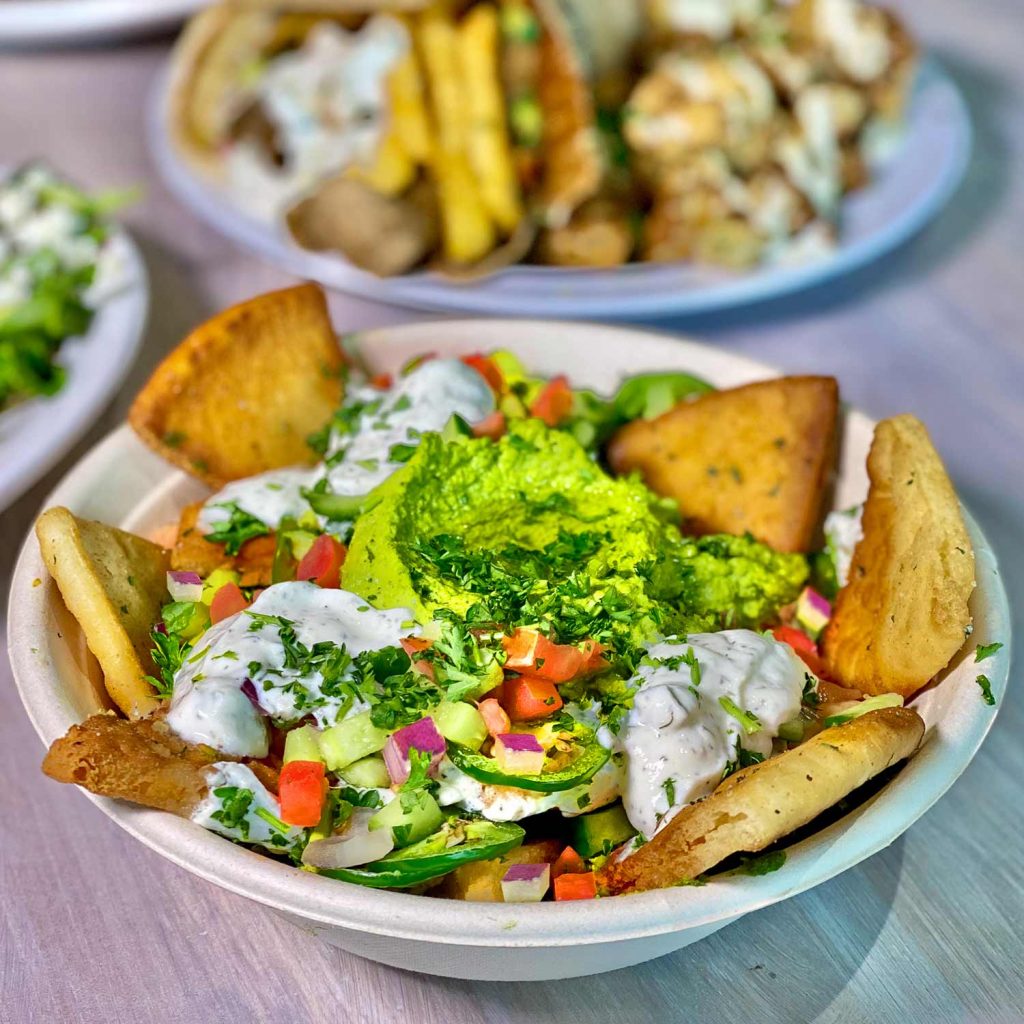 WATCH ON IGTV
Welcome to Food Faves, your behind-the-eats look at the unique flavors that make up the family of restaurants at FIGat7th.  This month, the spotlight is on George's Greek Grill.

BEHIND THE EATS
What is the story of George's Greek Grill?  WATCH ON IGTV
SECRET DISH
Ask for the off-the-menu Mediterranean Nachos! This crave-worthy combo of crispy pita chips, cilantro jalapeño hummus, tzatziki, tomatoes, cucumbers, red onion, and jalapeño will have you coming back for more.
FREE HUMMUS & PITA CHIPS
with the purchase of two entrees or kabob plates
Choose from cilantro jalapeño hummus, roasted pepper hummus, roasted garlic hummus, or traditional hummus. To redeem, show this special offer on your phone, or mention secret password "Food Faves". Valid for in-store orders at FIGat7th location only. Offer good through June 30, 2021.