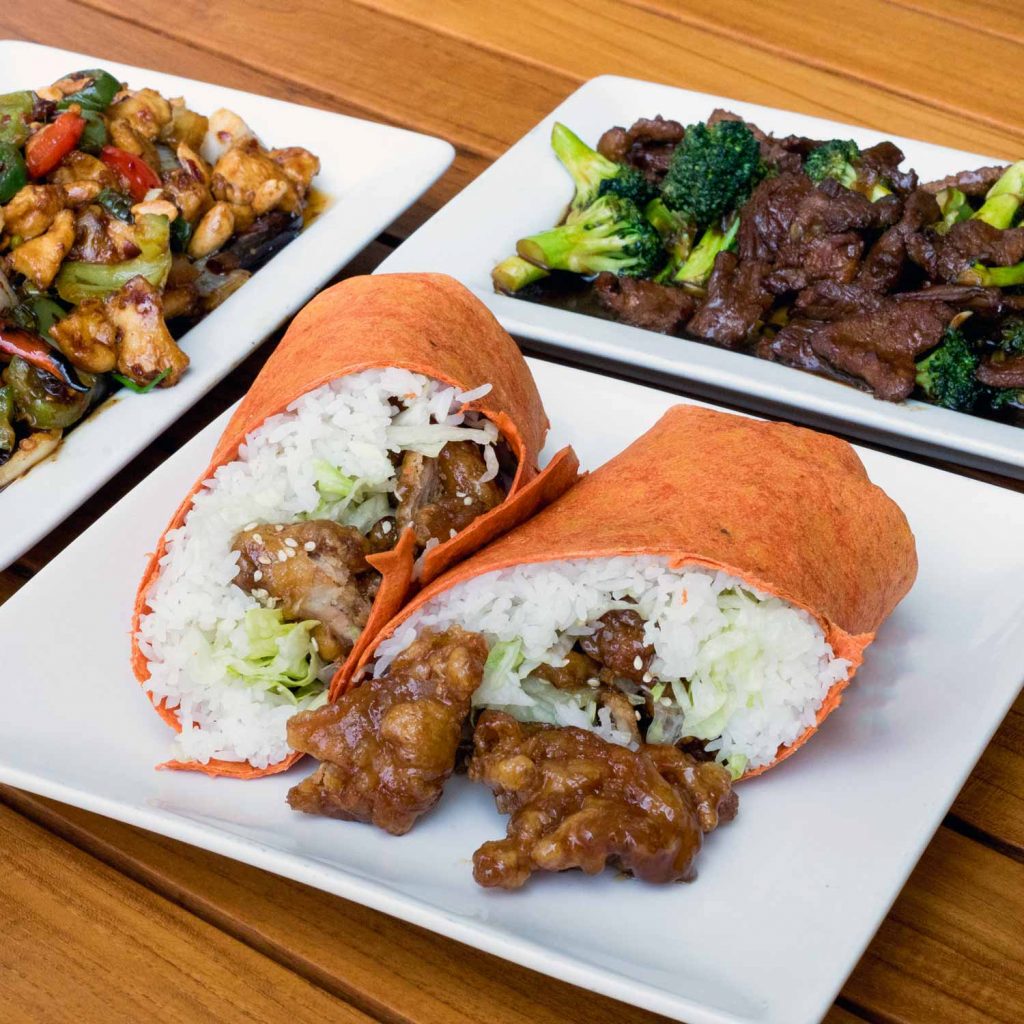 Welcome to Food Faves, your behind-the-eats look at the unique flavors that make up the family of restaurants at FIGat7th.  This month, the spotlight is on New Moon Café.

BEHIND THE EATS
What is the story of New Moon Café? WATCH ON IGTV
SECRET DISH
Ask for the off-the-menu Honey Glazed Chicken Wrap! This sweet and savory combo of tender, honey orange glazed chicken in a golden-brown batter is wrapped with steamed white rice, sauteed Napa cabbage, and sesame seeds.
FREE HOT & SOUR SOUP
with the purchase of a combo plate
Savor this spicy and pungent broth with chicken, tofu, mushrooms, carrots, and bamboo shoots. To redeem, show this special offer on your phone at the register, or mention secret password "food faves". Valid for in-store orders at FIGat7th location only. Offer good through July 31, 2021.