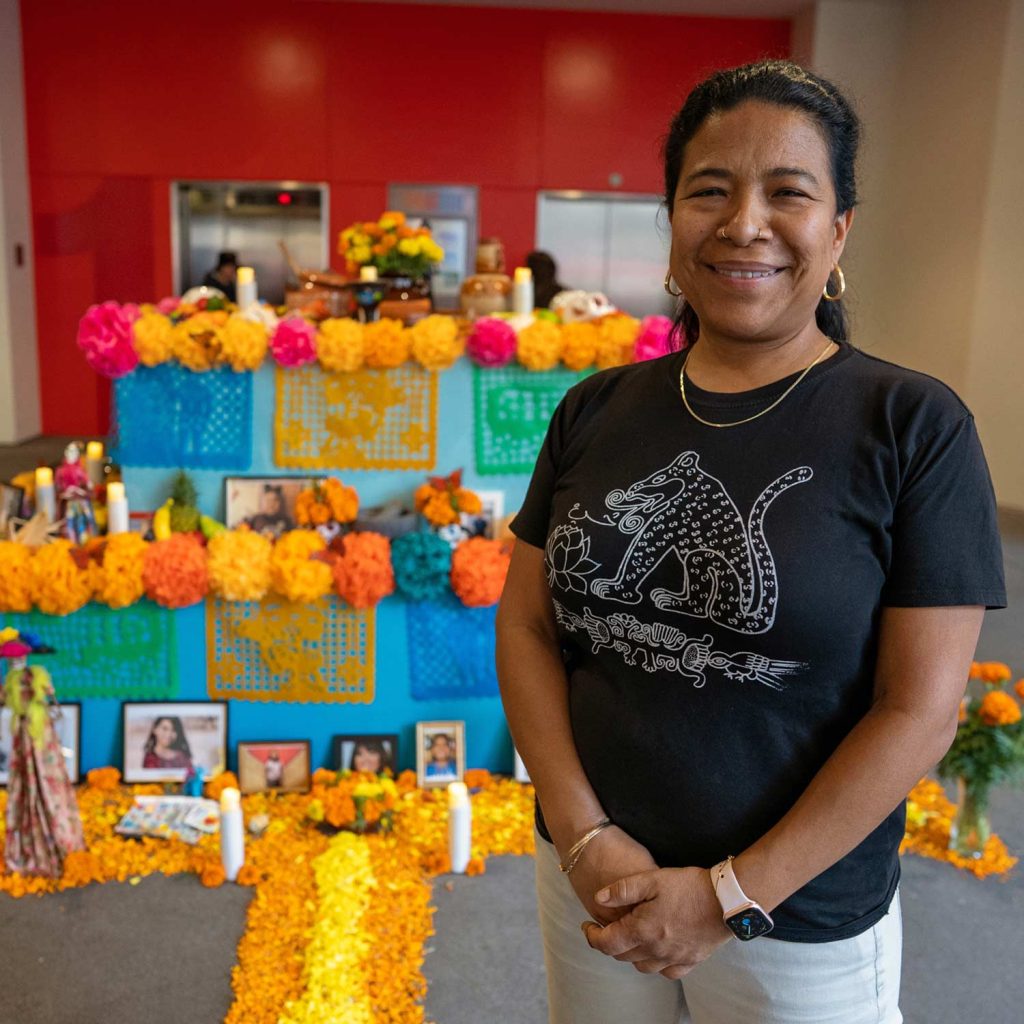 October 27 through November 2
in partnership with Self Help Graphics
Lower Level, M1
Artist Dalila Paola Mendez returns to FIGat7th with another beautiful Dia de los Muertos altar as we honor our community members and heroes who have passed. Addressing water issues affecting our nation and the world, the altar also highlights both the lack of water due to drought and the abundance of water from storms and rising sea levels. Mendez is a first-generation queer Central American artist based in Los Angeles.