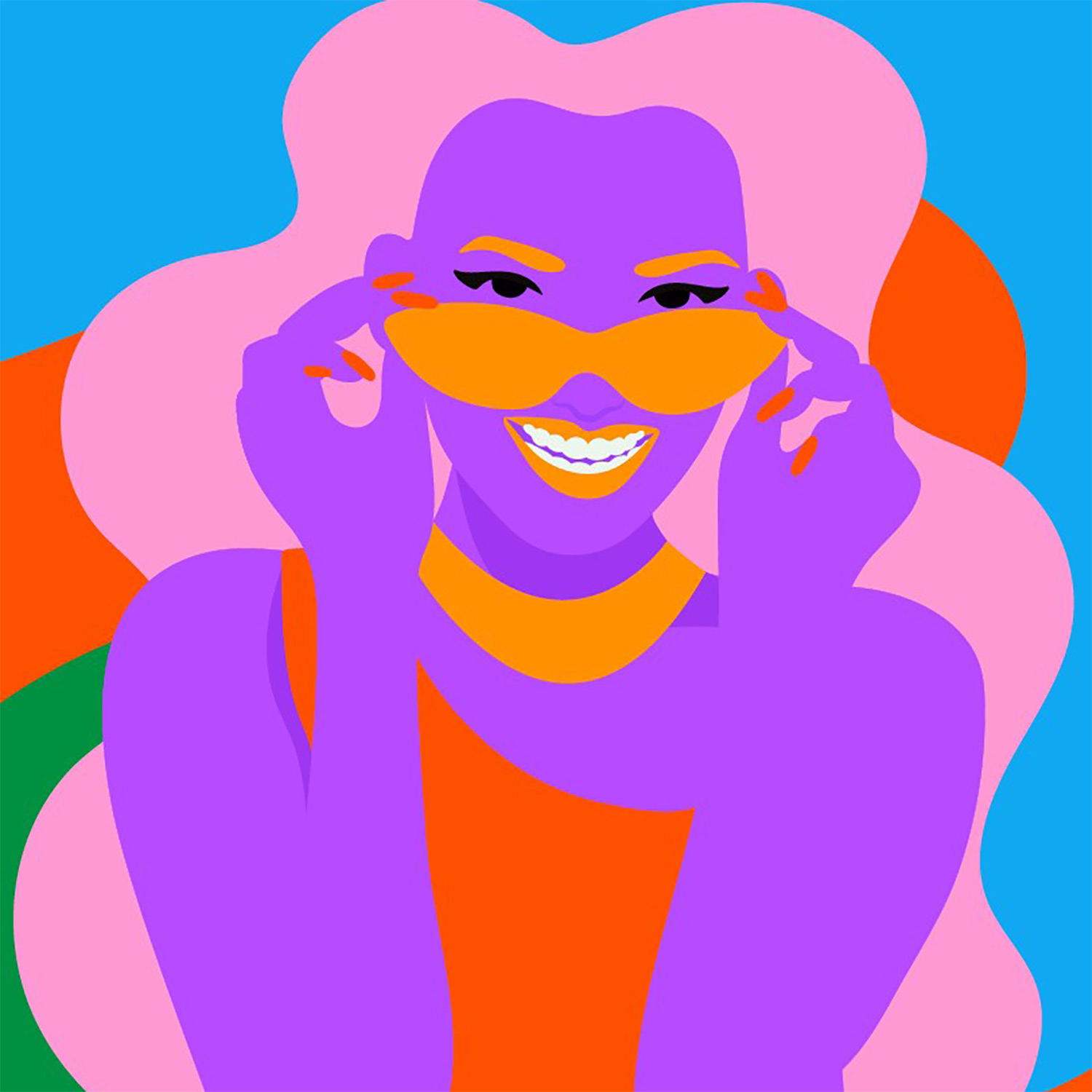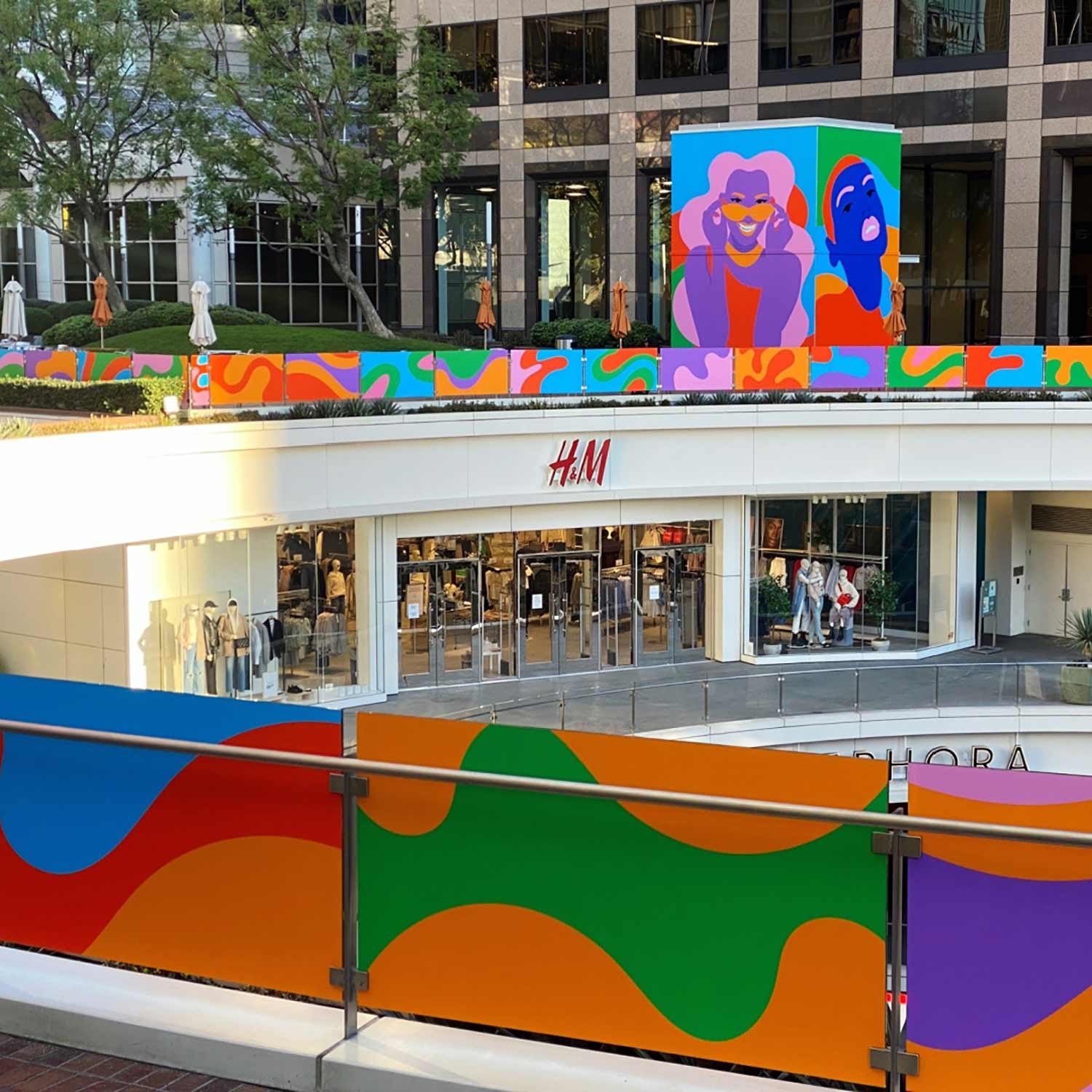 Hot on the heels of her inspiring vinyl mural, Tunnel of Dreams, located in the pedestrian walkway on the Lower Level of FIGat7th, multidisciplinary artist Laci Jordan has realized her second commission for the property titled For The People. A bright, colorful vinyl takeover on Plaza Level that pops with style and perspective, For The People reflects the upbeat spirit and taste of the DTLA community. See yourself in the movement and energy of this unique artwork designed by groundbreaking, LA-based artist, Laci Jordan.
Laci Jordan is a multi-disciplinary designer, illustrator, Creative Director, and the true definition of a modern-day renaissance woman. Laci's work concentrates on color, pop culture, the representation of marginalized people, and the intersectionality that exists amongst all of these spheres. From her use of vibrant colors to her exploration of a world filled with captivating people of color, her work reflects her deep commitment to creating authentic and unapologetic portrayals of contemporary culture. Laci was born and raised in Huntsville, Alabama, but currently resides in Los Angeles.
For The People at FIGat7th is free and open to the public as part of the ongoing effort to bring the public spaces of Brookfield Properties to life through music, film, interactive experiences, and visual art. More information at BrookfieldProperties.com.
For the People, 2022
Vinyl Takeover
On View Now
Plaza Level