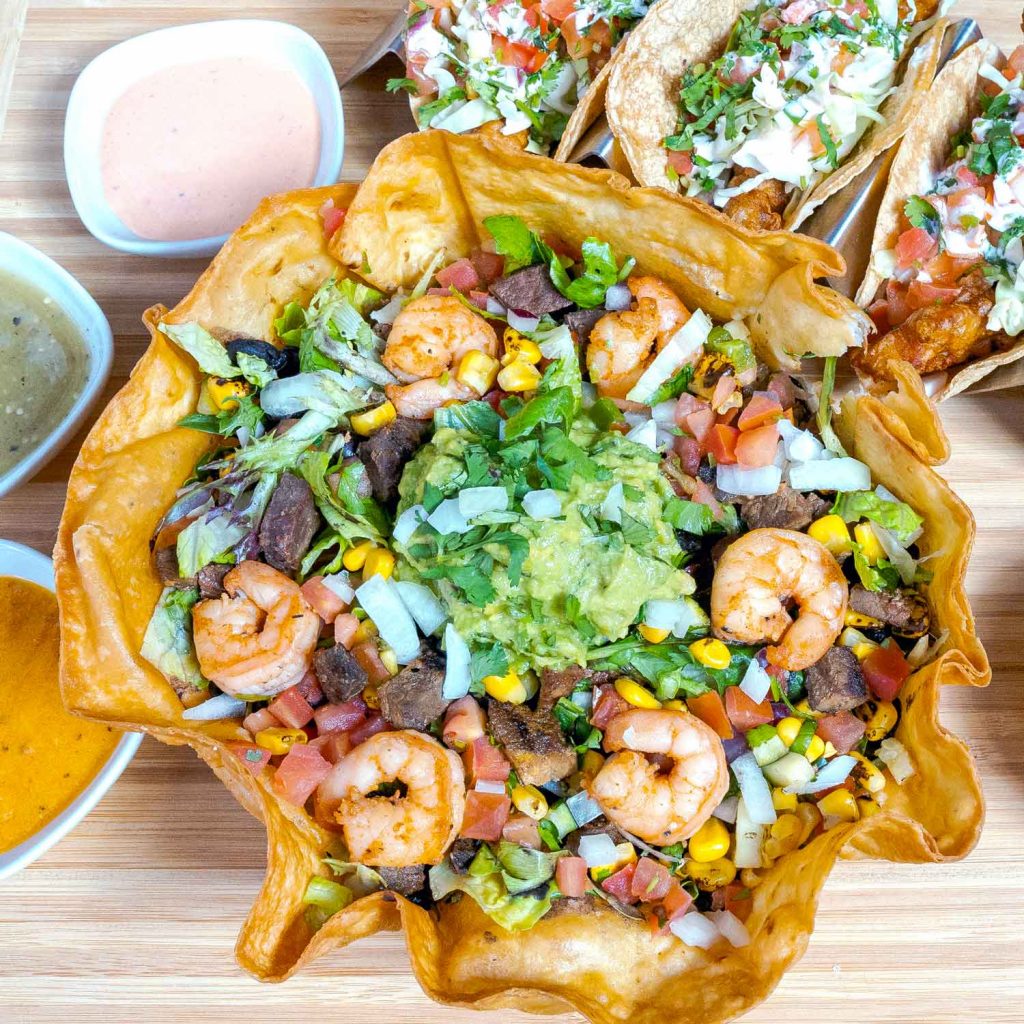 Welcome to Food Faves, your behind-the-eats look at the unique flavors that make up the family of restaurants at FIGat7th.  This month, the spotlight is on Ocho Mexican Grill.
BEHIND THE EATS
What is the story of Ocho Mexican Grill? WATCH ON IGTV
SECRET DISH
Ask for the off-the-menu Surf & Turf Tostada! This crave-worthy combo of seared shrimp and grilled steak served over organic rice, beans, and greens is topped with corn salsa, pico de gallo, and guacamole all nestled in a crispy tortilla shell.
WIN LUNCH FOR 10 PEOPLE
valued at up to $250
Watch our Instagram feed during the week of June 6 and enter for a chance to win lunch for 10 people from Ocho Mexican Grill! When you see the post, tag a friend and you'll be entered to win. Winner will be chosen on June 30, 2022.