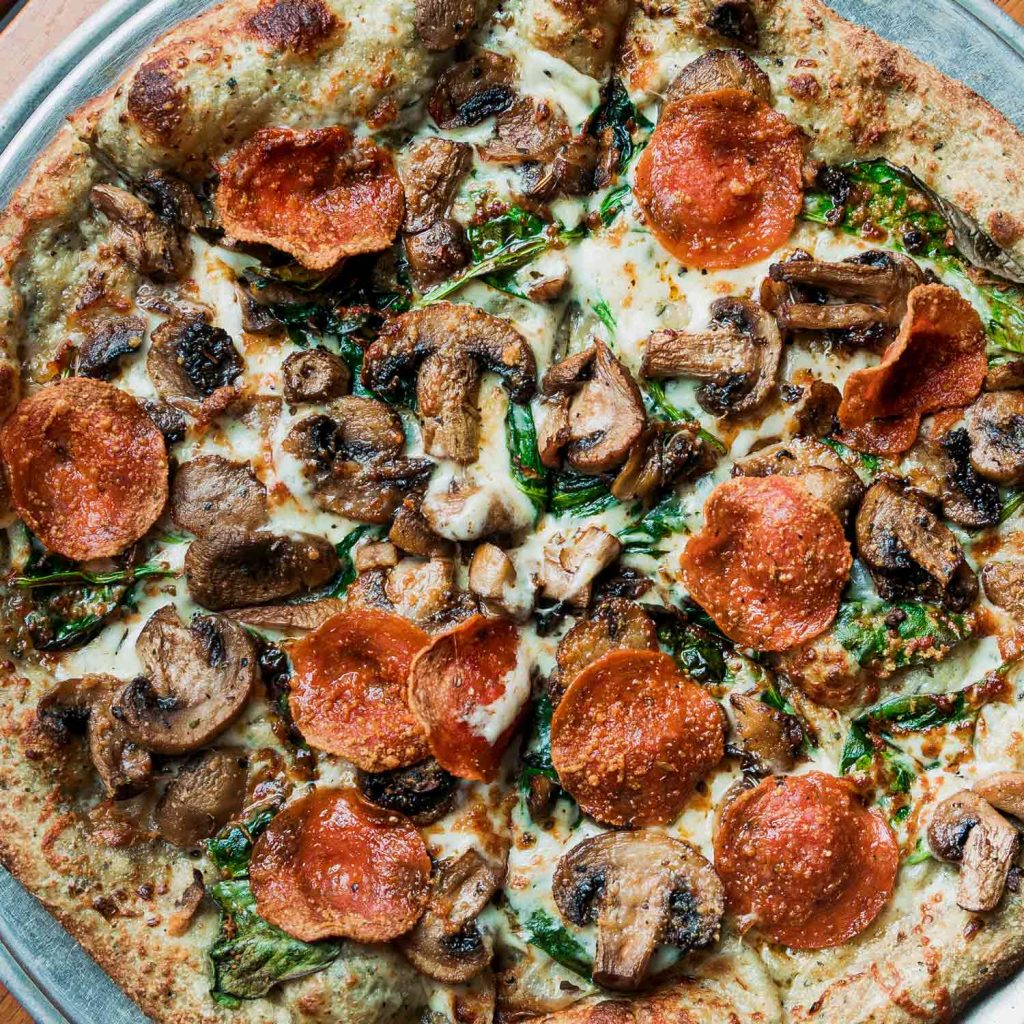 Welcome to Food Faves, your behind-the-eats look at the unique flavors that make up the family of restaurants at FIGat7th.  This month, the spotlight is on Pizza Studio.

BEHIND THE EATS
What is the story of Pizza Studio? WATCH ON IGTV
SECRET DISH
Ask for the off-the-menu Pepperoni & Truffled Mushroom Pizza! This flavorful combo of pepperoni, truffle roasted mushrooms, spinach, Parmesan, mozzarella, and garlic alfredo sauce on a rosemary and herb crust will have you coming back for more.
$5 SINGLE TOPPING PIZZA
Choose your favorite topping, with choices from pepperoni or crumbled Italian meatball to garlic roasted broccoli and beyond! To redeem, show this special offer on your phone at the register, or mention secret password "food faves". Valid for in-store orders at FIGat7th location only. Offer good through November 30, 2021.